Amphenol is a world leader in the design, manufacture and supply of high-performance interconnect systems for harsh environment military applications including vibration, pressure, humidity, nuclear radiation and severe temperature changes. We have unparalleled product breadth ranging from military specification connectors, customized high-speed board level interconnects, flexible to rigid printed circuit boards, backplane systems and integrated assemblies. Our solutions span most military end markets including avionics, communications, engines, ground vehicles and tanks, homeland security, naval, ordnance and missile systems, radar systems, rotorcraft, satellite and space programs and unmanned aerial vehicles (UAV).
Visit our global sites to learn more: Amphenol Military & Aerospace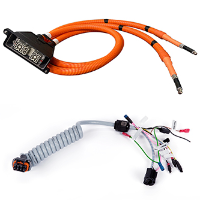 Wire and Cable Harnesses
Electrical installation for buses, special vehicles, machines (construction and agricultural), marine, and rolling stock (low and high voltage). Traditional and CAN-based installation (power, signal, communication wires, and cables), with various means of protection.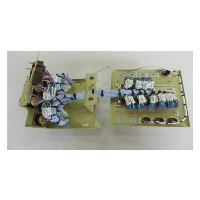 Wired Control Panels
Wired Control Panels are used in the cockpit or in the avionic bay. Features are done through wired electromechanical components such as toggle, rotary, breakers, indicators. They may incorporate a Front Face Panel with lighted legends, touches. We hold Part21G and PART145 certificates for production & maintenance. We support product design and certification by delivering full documentation.
Wire Harness Assemblies
Small to large and low to complex wire harness assemblies with up to 1000 circuits, for on-road and off-road specialty vehicles and military ground vehicles. Production volumes range from low to high volume and include ultra-low prototypes and quick turn requirements. Applications include over-molding. Production resources are in the U.S. and Mexico. We have ITAR certification and DoD MLAs.
Showing 421 to 423 of 423 items