Amphenol is a leading supplier of advanced interconnect systems, sensors and antennas for a growing array of automotive applications. In addition, we have developed advanced technology solutions for hybrid and electric vehicles and are working with leading global customers to proliferate these advanced interconnect products into next-generation automobiles. Our primary solutions for automotive include antennas, electric vehicles, engine management and control, exhaust monitoring and cleaning, hybrid vehicles, infotainment and communications, lighting, power management, safety and security systems, sensing systems, telematics systems and transmission systems.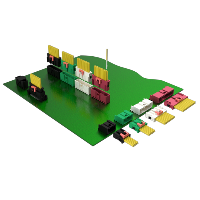 WireLock®
WireLock® is a 1.80mm pitch wire-to-board connector system. Its compact design addresses the growing need for space-saving automotive-grade connectors. WireLock® is a double row connector system offering four coding types with different colors.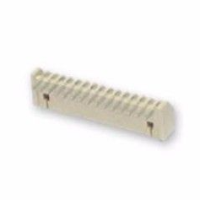 Wire-to-Board Connector System (1.25mm pitch)
FCI Basics 1.25mm wire-to-board connector system is designed for a wide variety of applications in Industrial, Automotive, and Consumer markets. The comprehensive range consists of terminals, crimp housings, and PCB headers in straight and RA, SMT, and through-hole configurations. It is available in 2 to 15 circuits in a single row. 1.25mm WTB solution conforms to the EU Industry Safety Standard.
Showing 281 to 282 of 282 items