Environmental, Social and Governance
Amphenol's high-performance culture of entrepreneurial accountability is uniquely powerful in ensuring a sustainable future. By giving our local management around the world the authority to run their respective businesses, the entire Amphenol organization is empowered to truly "think globally, but act locally."
View our Sustainability Report to learn about our approach and progress on the environmental, social, and governance (ESG) issues most significant to our business.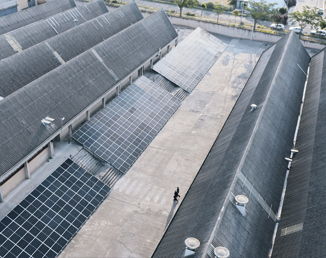 Reducing our Carbon Footprint
Across Amphenol, we are installing solar panels to help reduce our energy use and costs.
Learn More
Amphenol Piher Sensing Systems – Tudela, Spain
In 2021, our Piher business in Spain completed the installation of the first solar plant on its premises. Roughly 90% of the energy produced from the solar plant goes to our facility, which allows our team to save on energy costs and to reduce the facility's carbon footprint.
Shanghai Amphenol Airwave – Haiyan, China
Over the past three years, our Shanghai Amphenol Airwave business has been undergoing a two-phased project to install solar panels on the roofs of our buildings in Haiyan, China. The first phase of work, completed in 2020, included the installation of solar panels on three buildings in the complex. The second phase of work, due to be completed in 2022, will include the installation of solar panels on the remaining fourth building.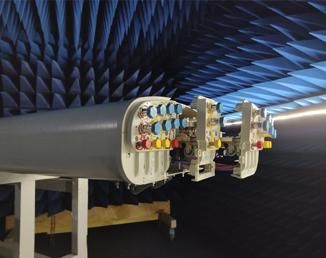 Sustainable 5G Infrastructure
Our Integra antenna solution helps mobile network operators reduce their environmental footprint.
Learn More
Amphenol Antenna Solutions
Across the mobile network industry, the practice of installing new antennas each time there is a technology update has resulted in thousands of still-useful antennas being discarded each year. In 2021, our team at Amphenol Antenna Solutions announced a new upgradeable antenna called Integra, which allows mobile network operators to keep their base station technology up to date while also helping reduce their operators' environmental footprint. Under the Integra solution, used antennas can be returned to Amphenol Antenna Solutions where they are refurbished and upgraded in order to be installed at other sites. During the upgrade process, modules with current technology are refurbished, while antenna modules that are obsolete are replaced with up-to-date parts. The whole antenna is then tested, certified and warrantied to the same high standard as Amphenol Antenna Solutions' other antenna solutions. By using our Integra solution, mobile network operators are able to keep their installed network infrastructure up to date with the latest technologies, while also ensuring they are reducing their contribution to waste and landfills.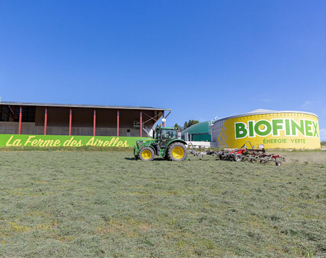 Recycling and Reusing our Waste
Amphenol Socapex is recycling and reusing its waste, which is then turned into electricity and fertilizer.
Learn More
Amphenol Socapex – Thyez, France
Starting in June 2021, our Socapex facility in France began collecting organic waste from the facility's cafeteria for recycling and reuse. Food scraps from the cafeteria are sorted and then collected weekly by a waste contractor. The scraps are then processed to create biogas which is then used locally to produce electricity as well as to fertilize local fields.
Environment
We strive to make the highest quality products for our customers with the smallest environmental footprint.
65%
Total Waste Recycled, Reused or Recovered
26%
Water Withdrawal Intensity
2021 vs 2017
11%
Greenhouse Gas Emissions Intensity
2021 vs 2017
Our People
Our greatest asset is our hard-working, dedicated and entrepreneurial employees across the globe.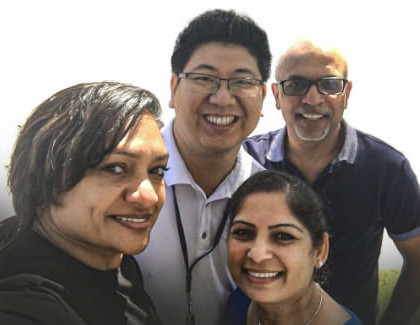 Supply Chain
We continually evaluate our suppliers to confirm that they are acting to secure the sustainability of our world while behaving as responsible global citizens.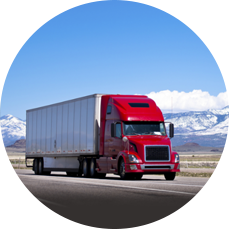 Supplier Conduct
We are a member of the Responsible Business Alliance (RBA), the world's largest industry coalition dedicated to corporate responsibility in global supply chains.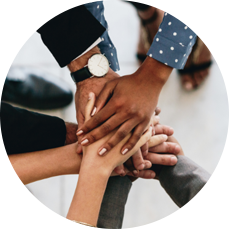 Human Rights
We have zero tolerance for human trafficking and slavery. Our Supplier Code of Conduct prohibits the use of forced, bonded and indentured labor and involuntary prison labor.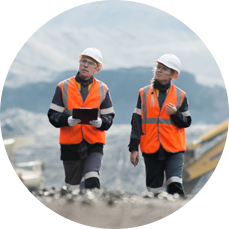 Conflict Minerals
We actively survey our supply chain regarding the origin of the 3TG used in our products to ensure appropriate reasonable country of origin inquiry and due diligence has been performed.
Product Responsibility
Every day billions of people around the world interact with our products. Our job is to make sure that these interactions are safe, reliable and productive.