Our greatest assets are our hard-working, dedicated and entrepreneurial employees across the globe. Since our founding in 1932, our employees' commitment to success has allowed Amphenol to grow to be one of the largest manufacturers of interconnect products in the world. We honor this commitment by making the right choices for our business to deliver the best and safest working conditions for our employees.
Workplace Safety and Well-being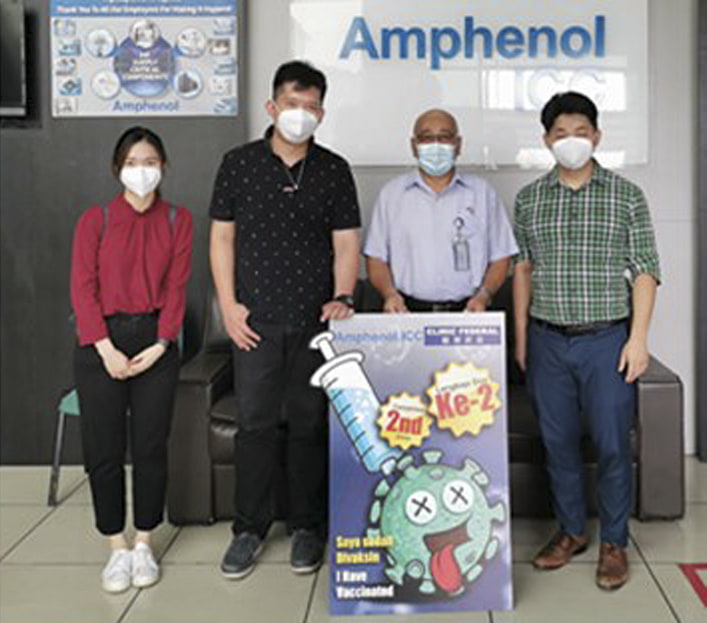 We recognize that the safety and well-being of our employees goes hand in hand with our success.
Keeping our employees safe has always been one of our highest priorities at Amphenol, and during the pandemic our teams took added steps to prevent the spread of COVID-19 in our facilities. To protect our factory employees, we required health screenings, offered face masks and hand sanitizer, upgraded building ventilation systems and installed non-touch doors, drinking fountains and sanitation stations. Where practical and appropriate, we have expanded our remote work options to help our employees optimally manage their work and personal responsibilities. We have also restructured our healthcare initiatives to better include remote workers and their unique needs.
The coordination of onsite safety programs, resources, reporting and training is conducted locally by our EHS&S and human resources staff to ensure these programs are properly communicated and understood. Our corporate EHS&S team works closely with our local teams to ensure our facilities are operating safely. To support a safe working environment for our factory workers, most of our operations have safety committees and some employ safety management systems, including ISO 45001. While our safety training is conducted locally, our employee training hours are tracked at a corporate level through our internal reporting systems. We believe that this model of tracking at the corporate level, but administering at the local level, has allowed us to provide training and supervision that best fits the needs of our global workforce.
+

Read about how we are taking action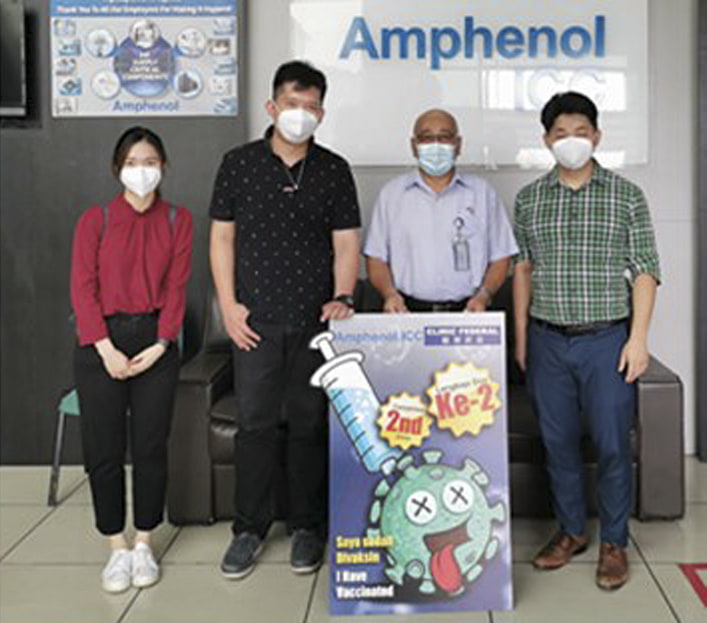 Promoting Vaccinations
When COVID-19 vaccines became available in early 2021, our teams around the world worked quickly to protect our employees. At a corporate level, we worked to educate our workforce on the importance of vaccinations, helped allay efficacy and safety concerns and encouraged each of our employees to get vaccinated. At a local level, many of our facilities around the world organized vaccination clinics for our employees, their families and, in some cases, for community members in order to help stop the spread of this deadly virus.
Amphenol Alden Products – Hermosillo, Mexico
Our team at Amphenol Alden Products in Hermosillo, Mexico realized the importance of providing employee access to vaccinations as quickly and conveniently as possible. After consulting with the local health department, our team worked with other local industrial companies to set up a vaccination clinic at our facility. As the leader and host of the vaccination program, Amphenol Alden was able to mobilize more than 20 different companies to provide supplies including water, chairs, food, transportation, paramedics and cleaning staff to support the event. The vaccination campaign began in May 2021 with the first dose, followed by a second dose administered in October 2021. In total, over 30,000 doses were administered to our employees, the employees of other local industrial companies and members of the local community.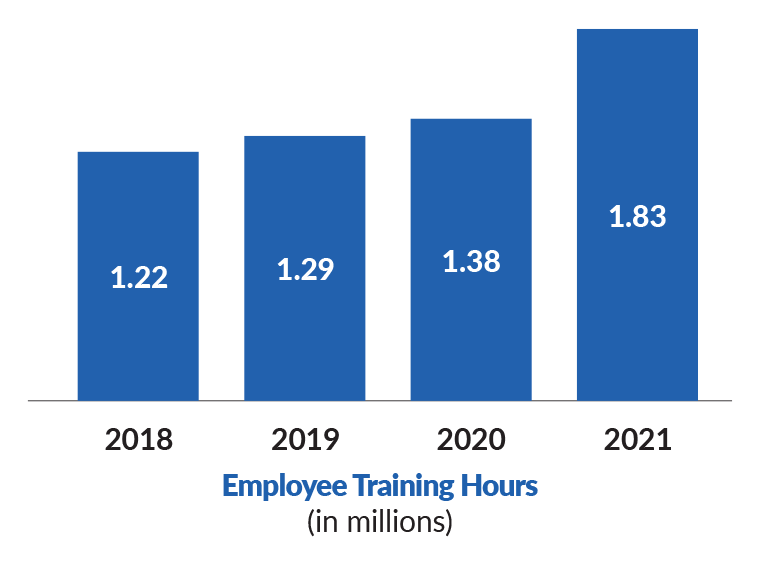 Talent Development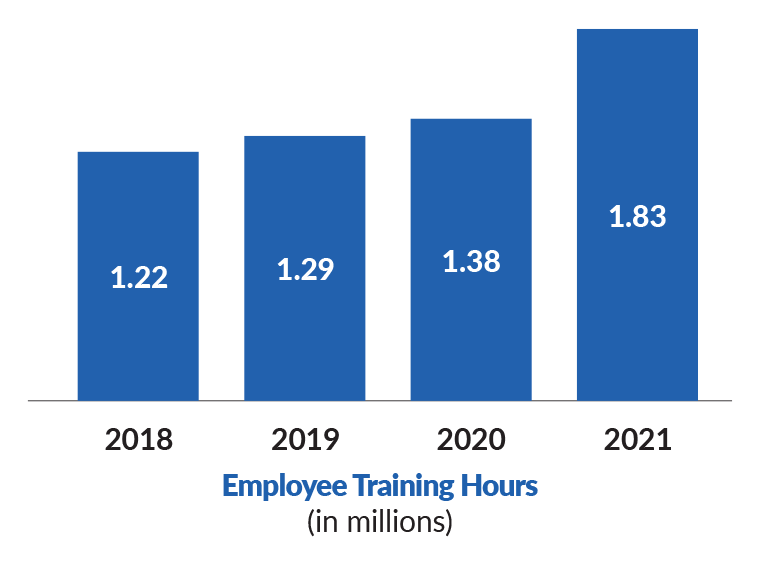 We remain committed to investing in our people to provide them with the skills they need today and in the future.
We want to ensure that our business remains competitive, which means supporting our employees with the training and tools they need to develop and enhance their professional skills. Our businesses around the world support continuous learning and advanced training for the development of new skills. We also enable employee transfers to support new job opportunities in different business units or when employees choose to relocate. In addition, some of our facilities offer tuition reimbursement to support employee development and life-long learning.
+

Read about how we are taking action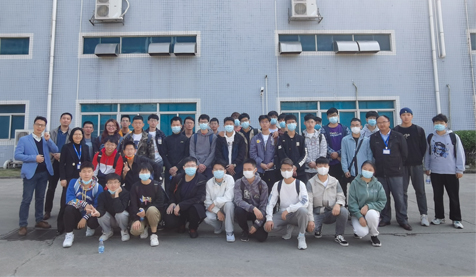 Supporting Future Talent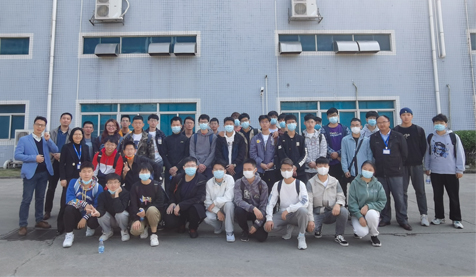 Amphenol Technology Zhuhai – Zhuhai, China
Our Amphenol Technology facility in Zhuhai, China collaborates with a local university on design and process improvement projects. The facility's manufacturing and research and development teams work with the professors to develop projects for university-wide design competitions. Knowledge gained from these competitions supports students in their professional and technical development and the program helps attract talented engineers to our facility.
Community Outreach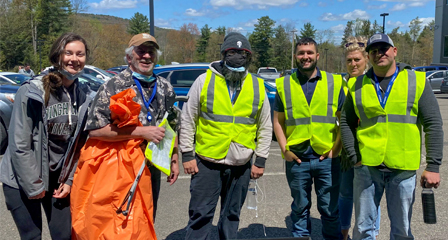 Amphenol recognizes that our facilities and suppliers are an important interface with the community; thus, we actively engage with them and other stakeholders to understand how we can be better corporate citizens.
Our facilities actively engage with our communities because we realize how critical the health and vitality of these communities are to our own employees and to our business. Most of our community outreach is organized locally by our teams, which helps ensure that our efforts are directly supporting the local communities in which our employees live and work. These activities often include sponsoring and partnering with local charitable organizations to provide food for homeless shelters, organize activities at retirement centers, clean up local habitats, donate school supplies to needy children and sponsor gift drives during the holidays. In other cases, our facilities are improving their communities directly through the donations of resources or time. Whether through giving back to the community, volunteering time or creating opportunities for local employment, our teams at Amphenol remain committed to helping the communities in which they live.
+

Read about how we are taking action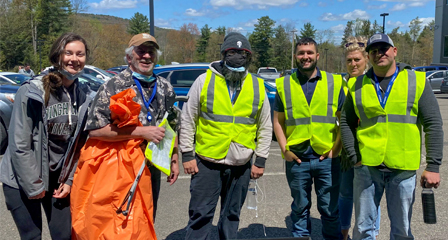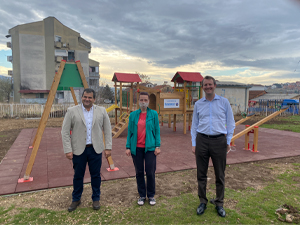 Good Neighbors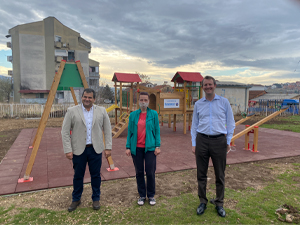 Amphenol Technology - Kocani, Macedonia
In celebration of the eight-year anniversary of Amphenol Technology's presence in Macedonia, our team financed and donated funds for the construction of a children's playground at the kindergarten in Kocani. The children's playground has since been completed and remains an enduring contribution by our local team in support of the children in the community where our employees live and work.
Amphenol Procom - Frederikssund, Denmark
Amphenol Procom has a long history of cooperating with their local community to help people become integrated into the labor market. Our team sponsors a four-month program that works with individuals who have physical or mental disabilities, lack language and cultural proficiency or have been out of the workforce for an extended period of time. Each year the program develops customized plans for a handful of individuals, providing each candidate with a personal mentor who introduces them to the work, looks after their well-being and acts as the communication contact with local social authorities. Over the years, Amphenol Procom has trained many individuals and been able to offer them important work skills.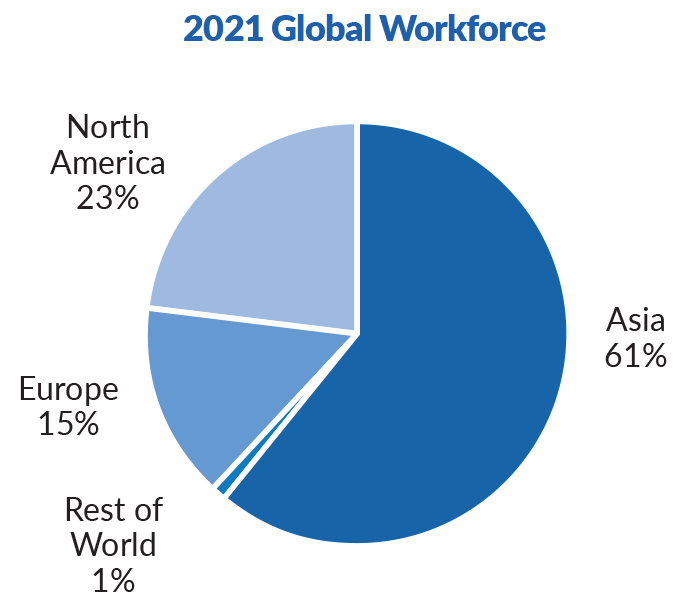 Diversity and Inclusion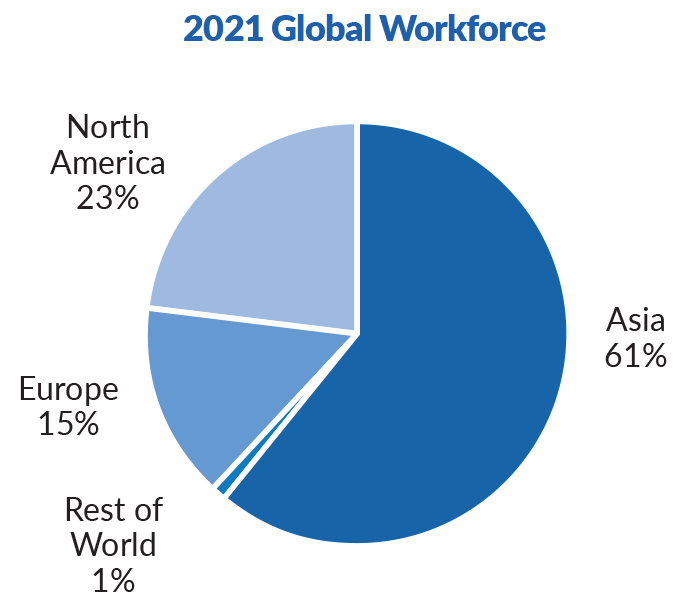 Amphenol is a global, multicultural company and our employees reflect the diversity of our geographic footprint.
At Amphenol, we aim to create an inclusive working environment where all employees are respected and treated equitably. While our company spans the globe, we remain agile by not standardizing our approach across our businesses. We rely on local nationals to serve as general managers in every region, a unique approach that we believe creates a strong degree of organizational stability and a deep commitment to our people and the communities in which they live.
View our EEO-1 filing