Amphenol is a technology leader in the design, manufacture and supply of high-performance interconnect systems, sensors and antennas for a broad range of industrial applications. Our core competencies include application-specific industrial interconnect solutions utilizing integrated assemblies. Our primary end applications for industrial include agriculture equipment, alternative and traditional energy generation, batteries and hybrid drive systems, entertainment, factory automation, heavy equipment, instrumentation, internet of things (IoT), LED lighting, marine, medical equipment, oil and gas, power distribution, public safety, rail mass transit, smart manufacturing (IIoT), and transportation.
Visit our global sites to learn more: Amphenol Industrial Products Group and Amphenol Global Interconnect Systems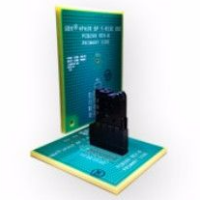 XCede® Power Connectors
XCede® connector platform is designed to provide headroom for high-speed, serial data rates demanded by data centers and service provider networks. The use of polymers in a resonance-damping shield enables low crosstalk across a wide frequency range. The XCede® backplane header system provides the ruggedness and long-term reliability required by today's systems.
Showing 331 to 331 of 331 items